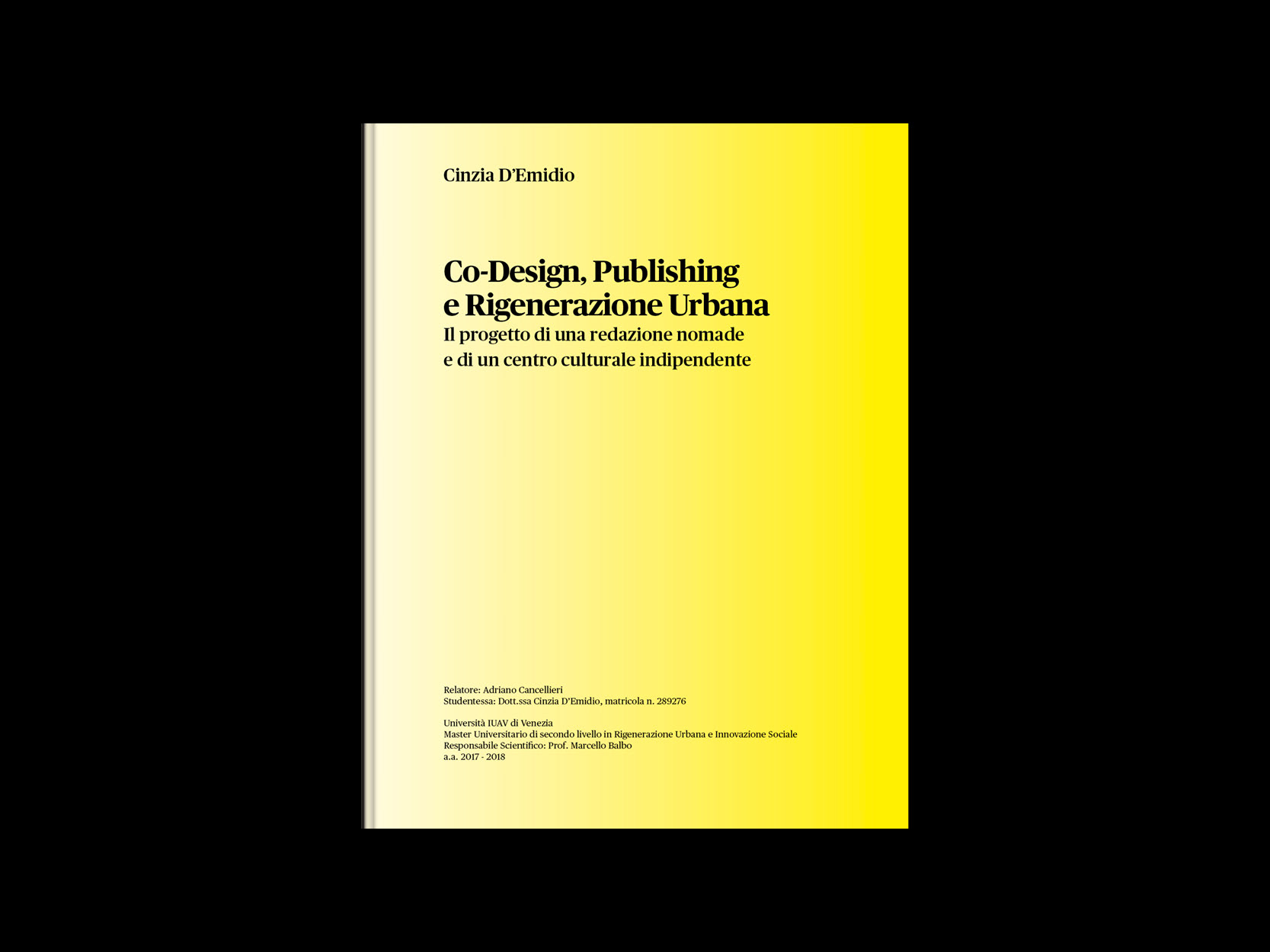 This is the book I designed for my
MA (2nd) thesis in Urban Regeneration and Social Innovation
, Iuav University of Venice, February 2019, titled: 
Co-Design, Publishing and Urban Regeneration. The nomadic newsroom and independent cultural center
.
Questo è il libro che ho disegnato per la mia tesi di
Master annuale di II livello in Rigenerazione Urbana e Innovazione Sociale
, Università Iuav di Venezia, febbraio 2019, intitolata: 
Co-Design, Publishing e Rigenerazione Urbana. Il progetto di una redazione nomade e di un centro culturale indipendente.