Visual identity for the exhibition «inGenio. Ideas From the Archive of Segio Musmeci», MAXXI National Museum of 21st Century Arts, Rome, 01.10.2022 — 10.04.2023. The exhibition was curated by Tullia Iori. The archive research was done by Angela Parente, Claudia Torrini, and Carla Zhara Buda. Exhibit design by Stefano Campagna.
Photos by Musacchio Ianniello Pasqualini, Courtesy Fondazione MAXXI. 
Sergio Musmeci was a visionary engineer who sought to understand and anticipate the future. His colleagues and critics did not hesitate to call him "a genius". At the time of his passing, aged only 55, there were still plenty of original ideas to be developed in his studio, either on his worktable or hanging on the walls. Over time, some visions have become reality through the work of other designers, while many still await new generations of engineers and architects capable of bringing them out of the fantasy world. 
In this selection, preference has thus been given to unbuilt works, projects that have survived as sketches on glossy sheets of paper and mathematical hypotheses, built only as small-scale models that help him understand geometry and static behavior. These works only exist in the Archive, a magical place that carefully guards not only the past but also impossible or premature ideas, those that will only be realized in the future.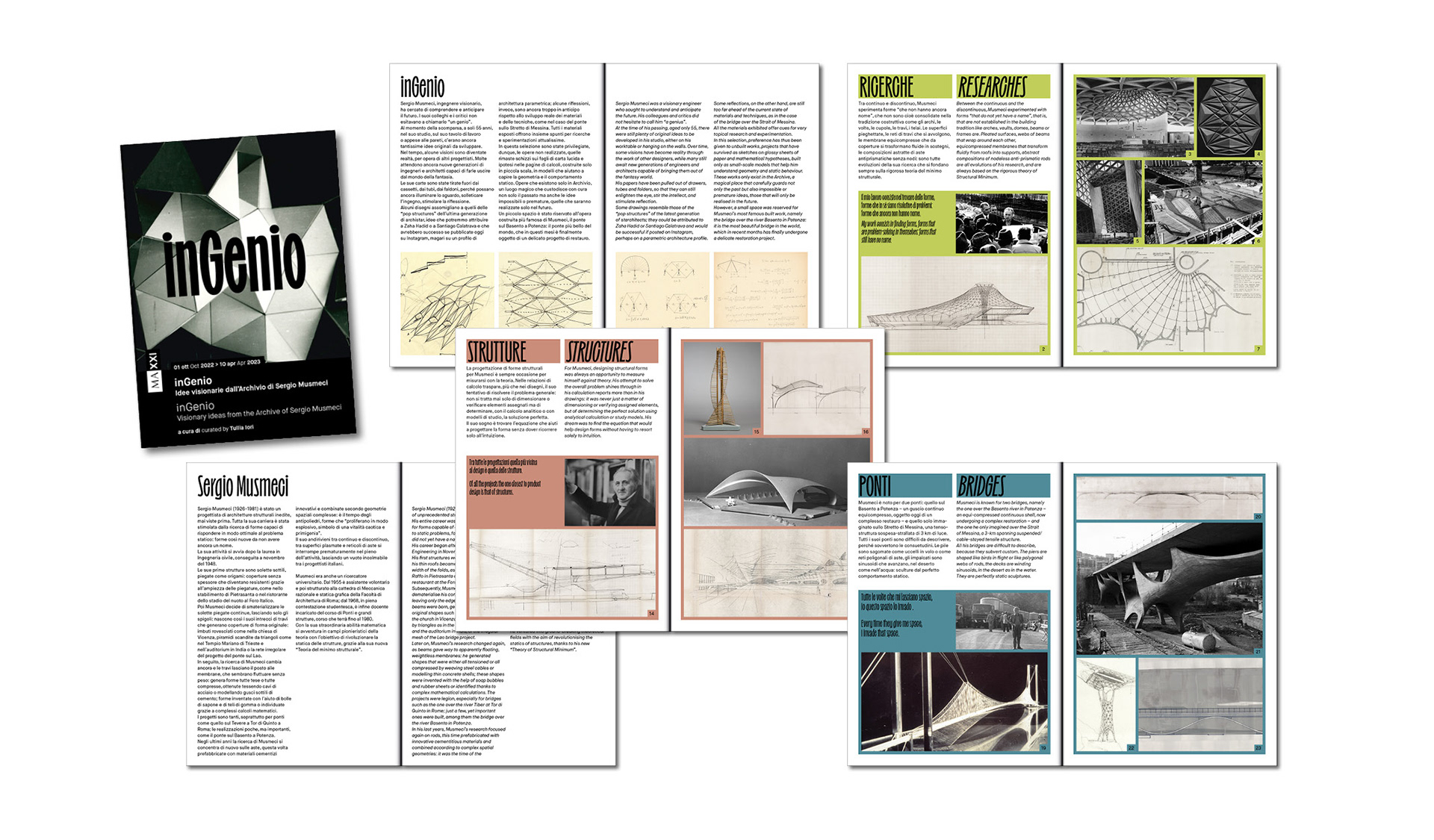 I wrote a text with Stefano Campagna (exhibit designer) titled

L'allestimento al MAXXI – The Exhibition Set-up at MAXXI

for publication

inGenio. Idee visionarie dall'archivio di Sergio Musmeci.