Visual identity and graphic design for the exhibition «Riccardo Dalisi. Radicalmente», MAXXI National Museum of 21st Century Arts (Rome), 10.11.2023 — 04.03.2024.
Curated by Gabriele Neri
Exhibit design by Studio Novembre 
Site-specific installation by Vincenzo Castella 
The exhibition is designed to bring the audience into the upside-down world conceived by Riccardo Dalisi. A great experience to allow a change of perspectives in designing spaces, objects, practices, and education.
Riccardo Dalisi (Potenza, 1931 – Naples, 2022) was one of the most versatile and unconventional Italian designers of these past decades. Architect, designer and artist, twice awarded the Compasso d'Oro, Dalisi proposed a radical reversal of the conventional logic behind the project process, and initiated pioneering and highly topical experiences. 
A year after his death, the exhibition puts on display all the extreme variety and originality of Dalisi's work: from the workshops with children in Naples' neighbourhoods to his revolutionary work in the field of design; from built architecture to visionary architecture; from the enhancement of "impoverished technique" to the recovery of folk traditions; from urban installations to academic research; up to his relationships with important colleagues.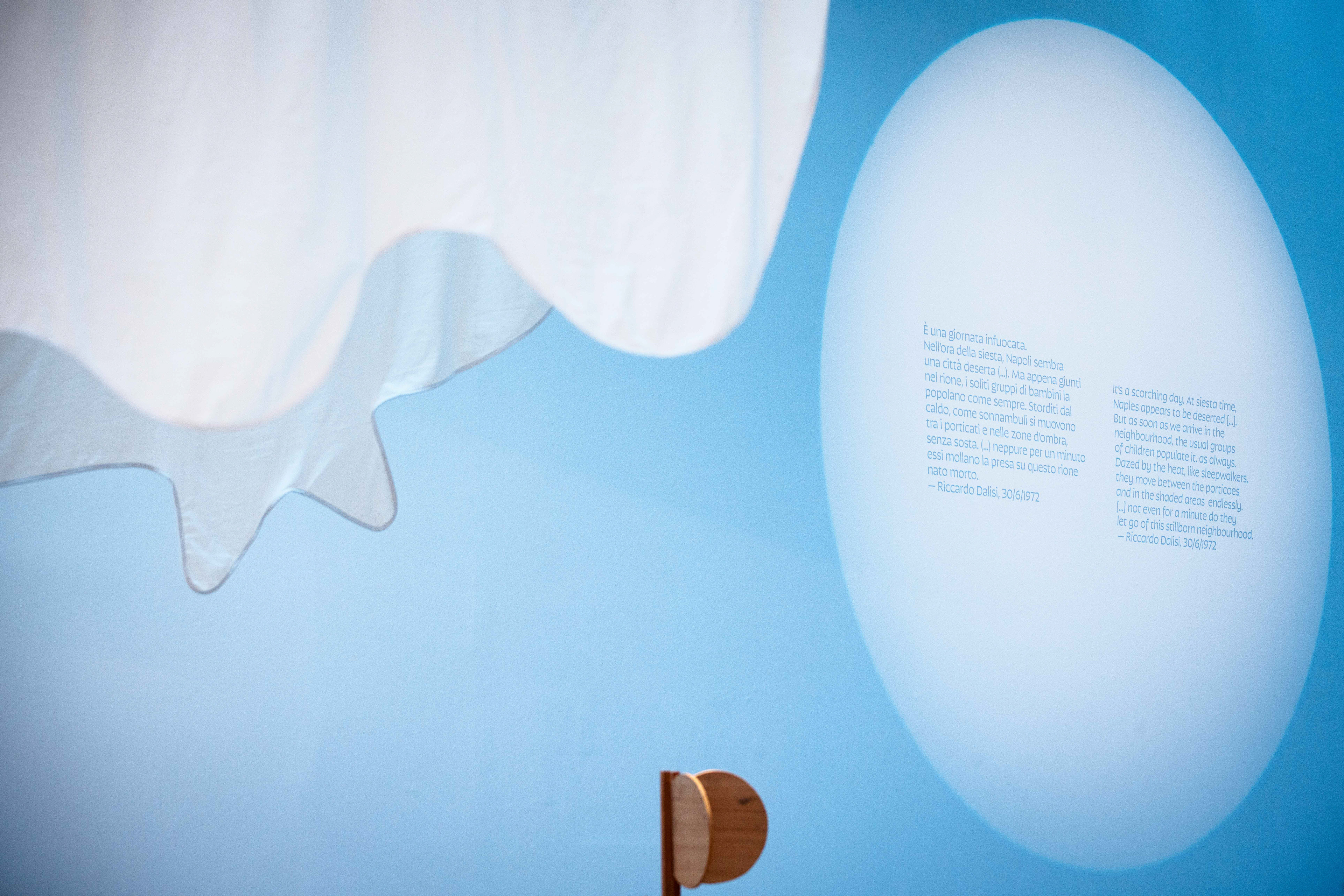 Exalting disciplinary crossover, participation and inclusion, the overturning of the concept of author, "creative disorder", irony and play, degrowth and self-production, Dalisi fought to reaffirm the "tolerant strength of the sense of community, by which everyone, even the least efficient and maladjusted, is useful, is necessary".
Dalisi's work has bravely pointed out new ways of interpreting the architect and designer professions, questioning their founding principles. By doing this, he transformed what we thought were marginal issues and fields into focal points of discussion and commitment, forcing us to rethink — especially in times of crisis — our relationship with the project and with the world.